VESNA is the refrigeration brand of ESC company, dedicated to frigorific transportation systems since 1967.
Vesna designs and installs refrigeration and air conditioning systems for all types of commercial vehicles.
COMPRESSOR CONTAINERS VESNA

Complete range of High Performance coolers, ranging from small containers of 12L up to 130L. They are ideal for professionals and leisure.
Our compressor cool boxes
Vesna By ESC developped electric portable fridges with a compressor for the refrigeration and freezing of fresh products.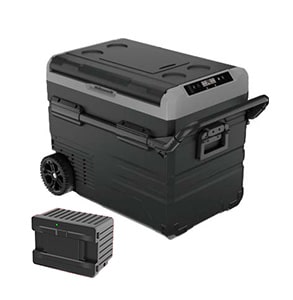 Built-in battery up to 10 hours of battery life
(Lithium: 15400 mAH, Power supply: 11.1V)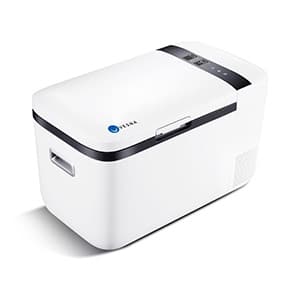 A technology of innovation for optimal mobility: picnic, childcare, medical, travelling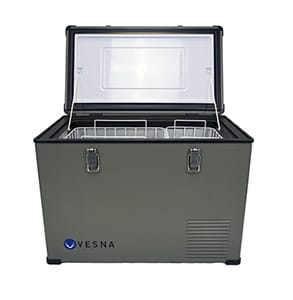 Solid, easy to transport, ideal for camping, fishing, hunting, BBQ, cold chain, event market
Our frigorific units for transport
Vesna developped the first built-in frigorific units for utility vehicules. Invisible from the outside of the vehicule, compact, lightweight and noiseless, they also are the most efficients refrigeration systems on the market.
---